Never heard of 'em. Apple dumplings. So Liz sent me three family recipes, one of which was the Deviled Eggs. Next up, apple dumplings. Liz requested pictures for her dumplings because she couldn't quite make sense of the recipe her great aunt had left behind. Truth be told, it was a bit of a learning experience for me as well, but here you have it. A slightly involved recipe that tastes an awful lot like pie but makes for a unquestionably more spectacular presentation. 
We made these on a snow day, and Miss Tess was my helper. We crushed two dumplings fresh from the oven and when I asked her, "what's better, making or eating?" She said, "eating, and I think you like the eating part better too". She's right. These were scrumptious, especially because I happened to have some homemade butterscotch sauce  in the fridge. Vanilla ice cream would have pushed it over the edge, but some sweetened whipped cream did the trick nicely.
Why would you make these? Because it's fun. And really, really delicious. And could serve up to 16 people (a half is plenty). Not up for all the work?  Try using store-bought pie crust dough. You will need at least two, ps.
Violet's Apple Dumplings
Makes 8 (could serve up to 16)
Dough
4 c. all purpose flour
2 tbsp. sugar
1 (heaping) tsp. salt
1 1/3 c. shortening
3/4 c. ice water
Filling
8 small macintosh apples
3 tbsp. butter, cut into 8 chunks
Sugar and cinnamon
1. To make dough, whisk flour, sugar and salt in a large mixing bowl.
2. Cut shortening into mixture until evenly blended (use pastry blender or your hands to mash the mixture into the butter so no chunks remain).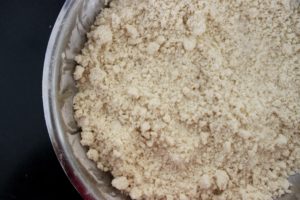 3. Add ice water and stir until mixture comes together into a ball. Divided into 8 even sections. Cover with a damp towel.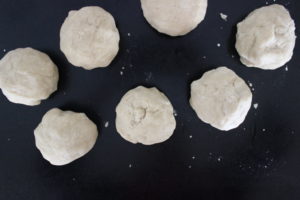 4. Preheat oven to 450 degrees. Peel apples, then core them. Cut in half vertically. If you don't have a corer, cut in half and using a small spoon, cut out the seeds from the middle.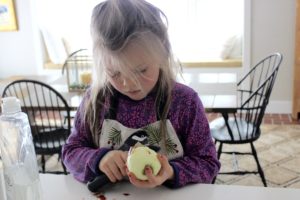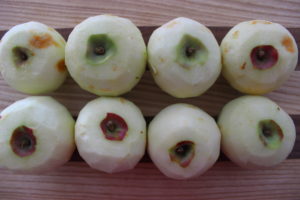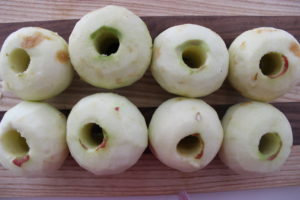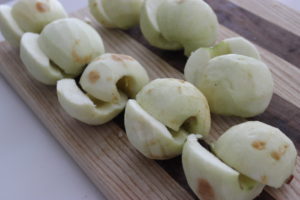 5. On a floured countertop (or between two sheets of waxed paper), roll each dough into a 8-10 inch circle.
6. Take an apple. In the middle, place one cube of butter, along with 1/2 tsp. sugar and a shake or two of cinnamon. Put apple back together and place in the middle of the dough. Pull the dough up and around the apple, pressing to seal at the top. Continue with remaining dough and apples.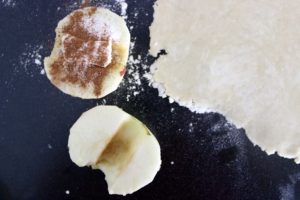 7. Spray a 9×13 inch baking dish with nonstick spray and place apples inside, seam side up.
8. Bake for 45 minutes or until golden brown and juices have been released.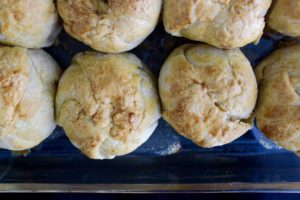 9. Let cool sightly and serve, cut in half vertically, with vanilla ice cream or whipped cream (and caramel sauce ideally).