We used to make English muffins in my "leavening agents" unit with level two cooking. I loved introducing the concept because the kids were all "you can make English muffins?". You can, they're fun, and really, really delicious. 
I love the concept (and taste) of English muffins but always find the laundry list of unpronounceable ingredients a major turn off. I never buy them. Even the recipe I used in class called for white flour and I think a bit of shortening, if I remember correctly. This version from Real Simple looked stellar but, of course, needed a tasting.
We made these on a Friday afternoon – Tessa and I – and like most yeast recipes it was a process but nothing was difficult. She helped me dredge them in the cornmeal and enjoyed the final product, pretty much dripping with Kerry Gold butter. As did I. And then I had one for breakfast the next day. And then I made tuna melts with them for lunch. Turns out the uses for something this delicious are limitless.
Honey Whole Wheat English Muffins
Adapted from Real Simple
1 c. buttermilk
1 tsp. sugar
1 packet active dry yeast
1 tbsp. unsalted butter, melted
3 tbsp. honey
2 c. white whole wheat flour
1/4 c. plain yellow cornmeal
1. Heat buttermilk until warm to the touch – about 45 seconds. Add sugar and yeast and stir to combine. Set aside till bubbly, about 10 minutes.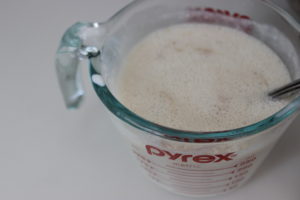 2. Meanwhile, melt butter in a small dish. Add honey and stir to combine.
3. In the bowl of a stand mixer, stir yeast mixture and butter mixture together. Add flour and using the dough hook, knead mixture together on low speed until well combined. Increase speed to medium and knead for 5-7 minutes – dough will be sticky.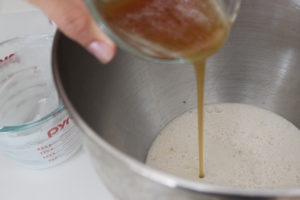 4. Spray a medium mixing bowl with nonstick spray. Scrape batter into bowl and cover tightly with plastic wrap. Let rise 1 1/2 hours at room temperature.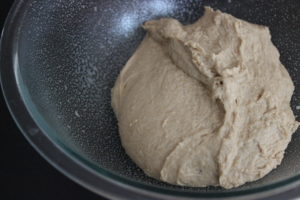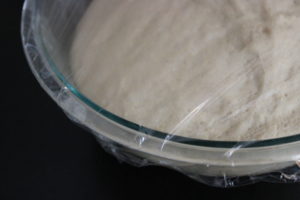 5. Flour a work surface and turn dough out onto it. Roll with rolling pin to 1 inch thickness and fold into thirds, like a letter. Cover with plastic and let rest 10 minutes.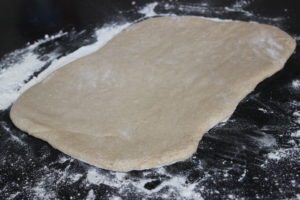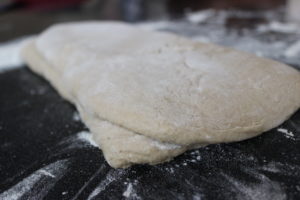 6. Dust a rimmed baking sheet with cornmeal. Divide dough into 12 equal pieces (about 2 oz each, if weighing). Flatten with hands into a 1 inch round disc. Press into cornmeal, top and bottom, and let rest on baking sheet. Continue with the remaining pieces.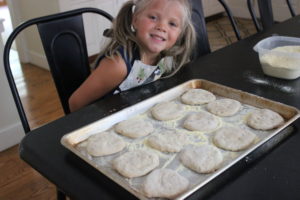 7. Cover baking sheet with plastic and let rise 30 minutes or until fluffy.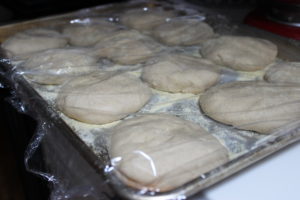 8. Heat a nonstick skillet over medium low heat. Lightly oil with olive oil or any you want. Add dough rounds and toast until golden brown. Flip and toast on second side. Cool on wire rack and store in airtight container.